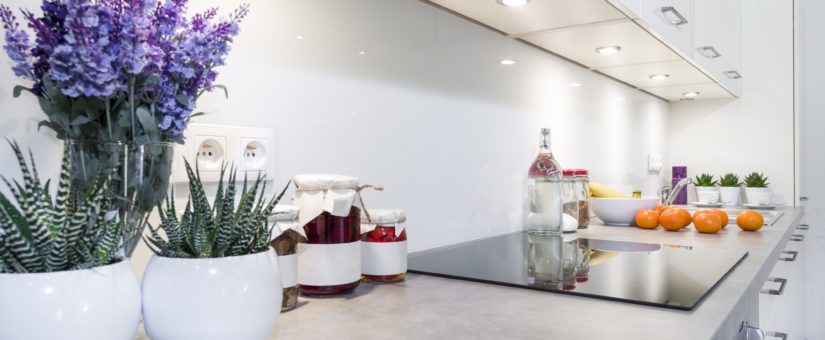 Posted by plantpro
On January 15, 2023
0 Comments
Homeowners and businesses have long used interior plant design to make their spaces inviting for residents, employees and visitors. From improved air quality to a visually greener space, incorporating plants into an interior design scheme is one of the smartest things many people forget to do.
When it comes to indoor plants though, some home and business owners have a tendency to think they're old-fashioned. The fact is that unique planters, decorative plant containers and even indoor plant arrangements can make any space feel more modern.
Homeowners and business owners can use these fresh ideas on how to handle indoor plant design and maintenance in creating a comfortable, modern environment.
Residential Spaces
Interior plant design in residential spaces makes a home more inviting and comfortable to tenants and visitors alike. From tried-and-true plants like ferns, to more complex ideas like indoor trees, indoor plant décor for modern homes allows for many different configurations.
Hanging Plants
Hanging plant display racks are often ideal for smaller residential spaces since hanging plants don't take up extra floor space. Where to put these racks isn't always easy to determine though.
In many cases, hanging plants work best in the corner of the room to draw the eye toward the edges of a space, giving the illusion of more visual width and depth. There are multiple ways to hang plants in a modern style.
Standard display racks work well, but more and more designers are choosing to float plants off the wall using unique planters that can be hung like pieces of art. Doing this allows for beautiful plants in the home while keeping the floor space clean and uncluttered.
Consider Glass Terrariums
Glass terrariums have become incredibly popular with homeowners because they add visual impact to a space while allowing plants their own space in the home. These terrariums can be built for a specific space or purchased ready-made.
When looking at terrariums, buyers should look for local plants that help improve indoor air quality. Choosing terrariums that sit on the floor or on countertops can help fill floor space or leave valuable real estate open, as desired.
Commercial Environments
Commercial environments always run the risk of feeling sterile. Plants, when used properly, can make places of business more comfortable for employees and patrons. They can even make a space feel more modern when utilized correctly.
Walkway Planters
In a commercial environment, using large planters to create walkways can make a safer space with better air quality. Adding large planters also allows business owners to use plants to provide color and life to what might otherwise be a dull, utilitarian space.
Green planters made from materials like bamboo, as well as planters in glass or cement, are ideal in modern spaces.
Utilizing Trees
In commercial spaces, large trees improve air quality and make a bold visual impact. Trees can be used to create walkways, separate seating areas and to line corridors.
Interior Landscapes Near Miami, FL
Contact Plant Professionals to learn more about interior plant design and how plants can beautify any space. From large homes to small businesses, an indoor plant arrangement can make a big difference in comfort, air quality and décor.